Bio / Press Kit / EPK
NOT FOR COLTRANE is Michael Duck, a guy with a guitar who loves blending folk and alt-rock in unexpected ways. (Coltrane was his dog, who thought he could sing but unfortunately wasn't part of the act.) Mike lives in Bethlehem, PA, and his performances feature evocative storytelling, wit, inventive arrangements of songs you know, and no music whatsoever by John Coltrane. (Sorry!)
Full Bio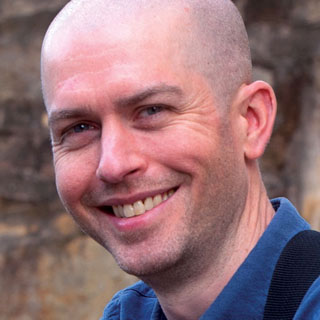 NOT FOR COLTRANE is Michael Duck, a guy who loves bringing together folky acoustic rock and evocative storytelling. He grew up in the Baltimore area and has been making music since high school; he lives now in Bethlehem in Pennsylvania's Lehigh Valley, where he's been performing as "Not For Coltrane" since 2012.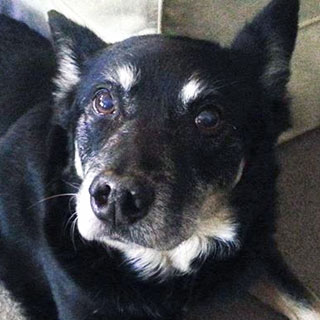 COLTRANE was Mike's dog. He was a rescue, and he came with that name. Coltrane thought he could sing, but unfortunately he was never part of the act.
Along with acoustic guitar, you might also see Mike play ukulele, harmonica, bass guitar, or hand percussion, sometimes with the aid of a looper or other effects pedals. He's constantly adding new music to his repertoire, including songs by other Lehigh Valley performers and genre-bent reimaginings of well-known tunes (such as "Margaritaville" as a bossa nova, "Wrecking Ball" as a folky ballad, or "Danger Zone" with jazzy acoustic guitar).
On Tuesdays at 12:30 p.m. ET, join Mike on YouTube for his #coltranetuesdays webcast featuring the interactive Not For Coltrane Stump-the-Band Game, wherein Mike has to play song requests whether he knows the songs or not.
Venues where Mike has performed include Allentown Arts Fest; the Kutztown (PA) Folk Festival; Porters' Pub in Easton, PA; the Easton (PA) Farmers' Market; the New Deal Cafe in Greenbelt, MD; and AS220 in Providence, RI. He's an Ensemble Affiliate at Bethlehem's Touchstone Theatre; in 2019 he wrote and performed the score for an original play, "The Hidden Seed," as part of Touchstone's Festival UnBound.
Mike's 2019 EP, "Fuzziness and Breath," features some of the Lehigh Valley's most respected musicians on its title track: Dave Fry on mandolin, Shawn Cav on bass, and Dave Deubler on drums. The recording was done at Bethlehem's legendary Godfrey Daniels listening room – where Mike has also opened for or performed with musicians such as John Gorka, Bakithi Kumalo of the Paul Simon Band, Tracy Grammer, Ellis Paul, The Kennedys, Bev "BC" Conklin, and Nalani & Sarina.
Photos
Click to download print-resolution files
Press
On "Fuzziness and Breath": "The four-track, alt-folk effort is a crafty one, full of memorable hooks and a range of moods, with moments ranging from whimsical to absolutely heartbreaking." – Underground Music Collective (2020)
"Strong storytelling. [...] 'Fuzziness and Breath' is a well-rounded blend of coffeehouse pop and modern folk, filled to the brim with plenty of heart and soul." – Dustin Schoof (2019)
"Not For Coltrane, the nom de plume of Mike Duck, was fun with the rowdy, Jimmy Buffett-takeoff 'Rudy's Ransom Annual Pancake Breakfast' and the upbeat, more-pop audience participation of 'The Wind and the Rain,' but also offered the tender, slow and quiet 'New York to Baltimore,' which also benefited from [Tracy] Grammer's violin, and the broken-and-bitter song to a lost love, 'Wish You Well.'
"His best was 'Waiting,' a nicely composed traditional folk number he sang in a lower voice." – John J. Moser, The Morning Call (2014)
"Local singer/songwriter Michael Duck has been hosting the open mic for almost two years. He relinquishes the role to two other players as he performs shows throughout the Lehigh Valley as Not For Coltrane, a moniker inspired by the scolding he may give to his dog, Coltrane, from time to time." – Matt Smith, The Express-Times/lehighvalleylive.com (2014)